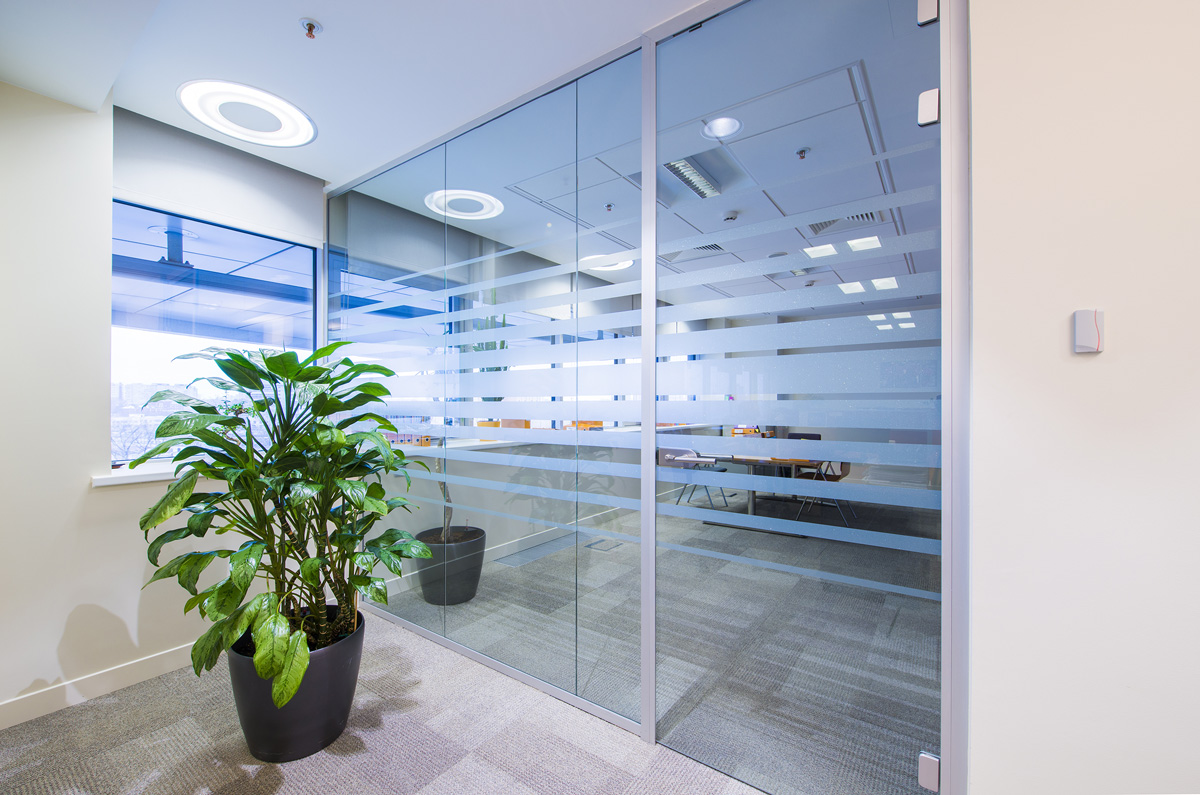 Window Privacy Film
While some windows are perfect just the way they are, others may not be conducive to the day-to-day operations of your business. Did you know it is possible to turn any window, large or small, into a privacy wall? Not only is this ideal for changing the overall feel of a space, it can add style and class too.
A few standard uses for window privacy film include:
Meeting Rooms – Who thought a full glass conference room was a good idea? Create the privacy you desire by using our window privacy film. It is easy to install and remove—in case you need a change.
Creating Offices – Office space is at a premium in many buildings. Turn a glassed in area into a private office by using privacy film. The look is nothing short of extraordinary.
Open-front Retail Space – Open front retail space can be a good thing—but too big of a window into your store can be distracting and makes it hard to arrange your displays. Using window privacy film to strategically cover some windows makes a big difference.
Signcraft Studio proudly serves Acton, Boston, Lowell, Westford, Littleton, Concord and other areas in and around Middlesex County, Massachusetts. Feel free to contact us at [email protected].