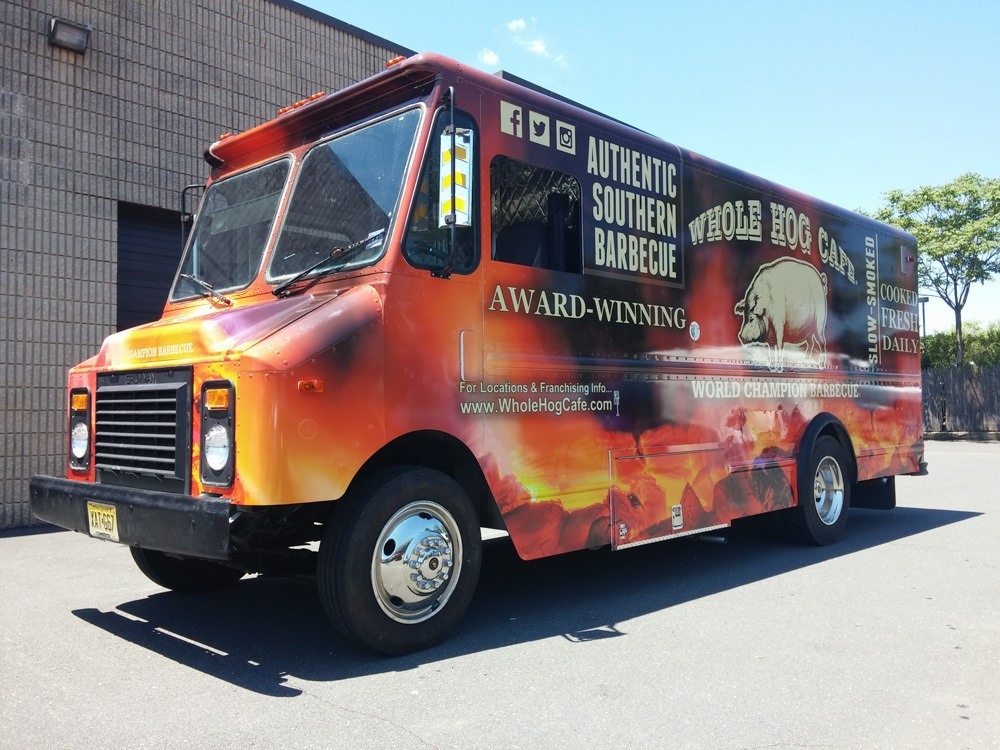 Vehicle Wraps
When you think about the best way to build brand awareness and get your company name out in front of many people, what comes to mind? If it is not your company vehicle, you are missing out on an excellent opportunity. Vehicle wraps turn a car, truck, van or other vehicle into a moving billboard—a vehicle that will get noticed.
What type of vehicle wraps are available?
Full Wraps – These wraps cover the majority of a car. They offer a full-impact design so that your car has that professional look that makes it stand out from the crowd. A full wrap will get you noticed.
Partial Wrap – While a partial wrap only covers part of the vehicle, it can still have a big impact. These wraps are a good choice if you want to utilize the base color of the vehicle as part of the design.
Color Changing Wraps – Suppose your company vehicle is not the color you want to use in your brand campaign. No problem. A color change wrap can take care of this problem—and give you plenty of space to get your message across to potential customers too.
Signcraft Studio proudly serves Acton, Boston, Lowell, Westford, Littleton, Concord and other areas in and around Middlesex County, Massachusetts. Feel free to contact us at [email protected].