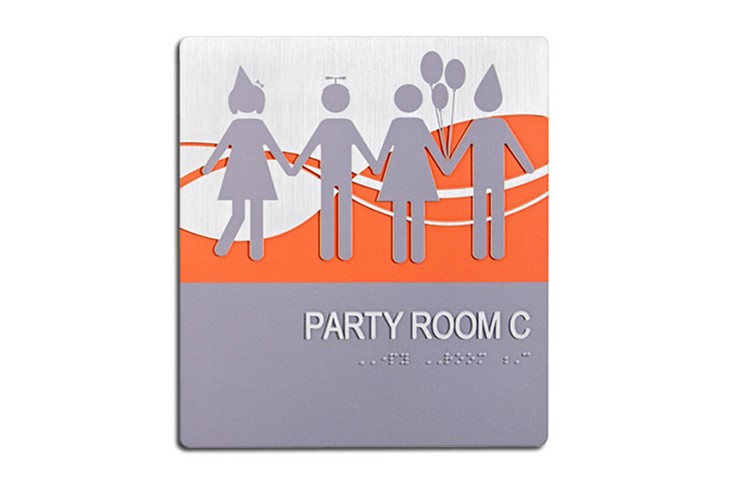 Safety / ADA Signs
One of the easiest ways to improve the overall safety in your office or other workplace is by choosing the right safety / ADA signs. Here at Signcraft Studio, we offer both general safety signs and ADA (Americans with Disabilities Act) signs. Allow us to work with you to determine the best selection of safety signs to keep your employees, guests and vendors safe and to make sure you follow ADA guidelines.
Some of our top-selling safety / ADA signs categories include:
General ADA Signs – Our ADA-compliant signs are high-contrast and non-glare. These signs are easy to read, even for visually impaired visitors.
Room ID Signs – Identifying permanent rooms, such as cafeterias and restrooms, is a key way to assure that your facility is safe and easy to navigate. We can craft signs with your company's font and colors to retain consistent branding throughout your building.
Danger Signs – Warning visitors, vendors and employees of dangerous areas is easier than ever. We can custom-craft these signs to meet your particular needs.
EVAC Maps – Evacuation (EVAC) maps are a great way to guide those to safety and for some buildings are a must-do. These signs can be customized to meet your needs.
Signcraft Studio proudly serves Acton, Boston, Lowell, Westford, Littleton, Concord and other areas in and around Middlesex County, Massachusetts. Feel free to contact us at [email protected].