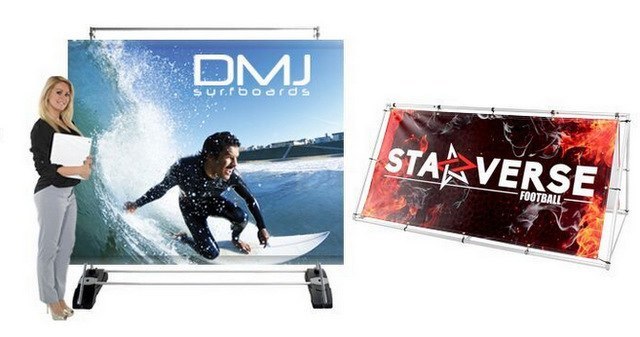 Retractable Banners
When you're taking your brand on the road, to a trade show, convention or other event, finding the right marketing materials can be a challenge. Retractable banners are an excellent choice. You get all of the space and benefit of a large display sign, but you can retract the banner for easy storage and transport when the event is complete.
How can Signcraft Studio help you create a retractable banner to exceed your branding expectations?
Size Options – You aren't stuck with one standard size—we offer multiple choices to best meet your needs. Let us show you the different versions so you can pick a style that fits your space requirements.
Full Creative Control – Whether you want simple or sophisticated, we can do it. Our signs are designed to your specifications and offer plenty of room for personalization.
We Carry Accessories – We also carry banner stands and other accessories you need for your banners. This makes the purchasing and installation process easy on you.
Signcraft Studio proudly serves Acton, Boston, Lowell, Westford, Littleton, Concord and other areas in and around Middlesex County, Massachusetts. Feel free to contact us at [email protected].