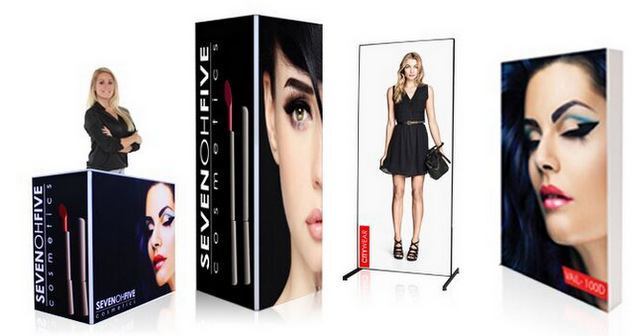 Portable Trade Show Displays
Setting up a display for a trade show is a big deal. You want your booth to be THE booth that everyone talks about long after the show is complete, right? Allow Signcraft Studio to help you with all your display needs. As a full-service sign company, we offer numerous tools and sign options to help you achieve more than you ever thought possible.
A few of our portable trade show displays include:
Retractable Banners – These banners are easy to install and retract. You never need to worry about the space they take up in storage, either.
Tents – If your event is outdoors, a display tent can be a great choice. Not only will your booth stand out from the crowd, but you will be protected from rain, sun and wind.
Banners and Flags – Adding just a little extra color and wow-factor to your booth is sometimes all it takes. Our banners and flags are attractive and eye-catching, plus they can be customized to fit the needs of nearly any business.
Signcraft Studio proudly serves Acton, Boston, Lowell, Westford, Littleton, Concord and other areas in and around Middlesex County, Massachusetts. Feel free to contact us at [email protected].
Save
Save
Save
Save