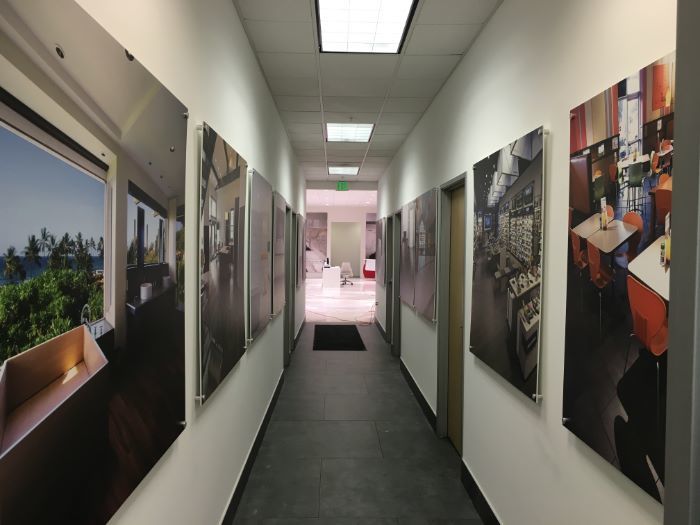 Mounted Prints
Another excellent way to add one-of-a-kind style to your workplace or home is by choosing mounted prints. Instead of having your photos, artwork or other images framed, allow us to mount them pictures on a high quality backing. The results are nothing short of stunning.
About Our Mounted Prints
The best thing about mounted prints are that you have the ultimate control in how they look. A few of the elements you can change include:
Picture Choice – You're not stuck with boring "off-the-shelf" art. Choose your own photographs, have artwork commissioned or even use your company's logo or brand name to create something new.
Size – Very small or sprawling and large, the choice is yours. You are not stuck with the size someone else deems appropriate. A mounted print can fit in nearly any space imaginable.
Finish – Matte finish is simple and elegant while a shiny finish is attractive and eye-catching. Choose the finish that is best for you and your space. We will be happy to make suggestions too.
Areas We Serve
Signcraft Studio proudly serves Acton, Boston, Lowell, Westford, Littleton, Concord and other areas in and around Middlesex County, Massachusetts. Feel free to contact us at [email protected].