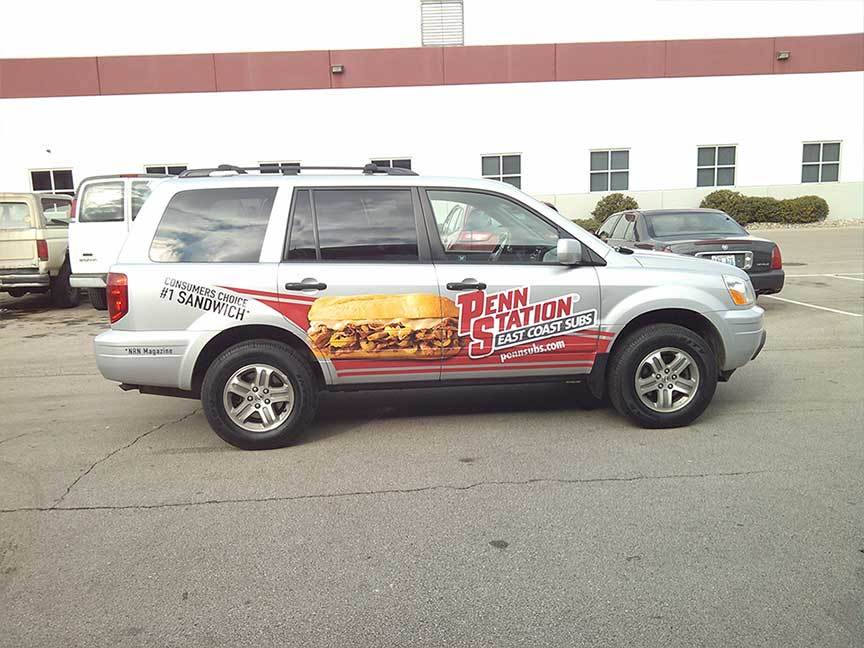 Commercial Vehicle Lettering and Graphics
A full vehicle graphic isn't the only way to add branding information to your company car or truck. It is possible to make a big impact with commercial vehicle lettering and graphics, too. You can add your company name, social media accounts, phone number or other important information so that customers who see your vehicles on the road can find your company.
A few businesses that may benefit from commercial vehicle lettering and graphics include:
Taxi Services/Uber Drivers – Adding company information to rideshare vehicles can make you appear more professional and help you stand out in a crowded marketplace.
Direct Marketers – If you sell products via direct marketing, your vehicle can be one of your best marketing tools. Don't let a sale slip away because a buyer does not know how to find you—make sure your name and contact info is always available.
Repair/Handyman Firms – As a home improvement company, you have plenty of competition. Make your name the one that customers think of, when they are looking for help around the house.
Signcraft Studio proudly serves Acton, Boston, Lowell, Westford, Littleton, Concord and other areas in and around Middlesex County, Massachusetts. Feel free to contact us at [email protected].