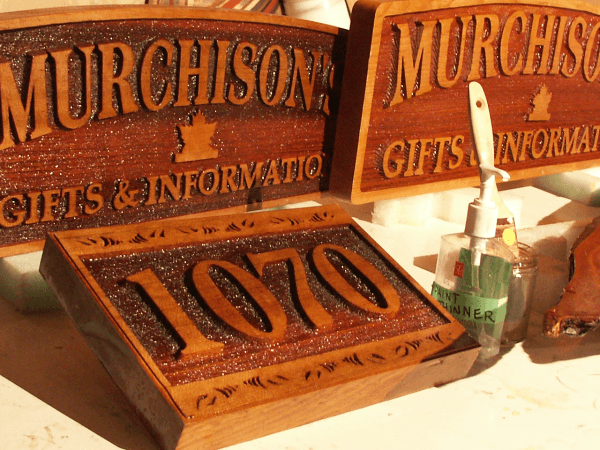 Carved and Sandblasted Signs
Not every sign is designed with the latest technology. Sometimes a sign needs that classic, old-fashioned look. Carved and sandblasted signs are an excellent sign choice for many organizations where a bright, modern sign might be out of place. Additionally, these signs are crafted to withstand wind, rain and inclement weather for the long haul.
Common uses for carved or sandblasted signs include:
Apartment or Neighborhood Entrances – Many subdivisions and apartment completxes choose to use a carved or sandblasted sign since they have a high-class look, but still offer an affordable price.
Downtown Spaces – In downtown areas, there are often rules about what type of signage is allowed by individual tenants. Often a carved or sandblasted sign is the superior choice compared to other types of signs.
Inside Office or Industrial Parks – Individually labeling each unit in an office or industrial park is difficult. A carved sign can be a simple way to label each unit without detracting from the overall appearance of the park as a whole.
Signcraft Studio proudly serves Acton, Boston, Lowell, Westford, Littleton, Concord and other areas in and around Middlesex County, Massachusetts. Feel free to contact us at [email protected].