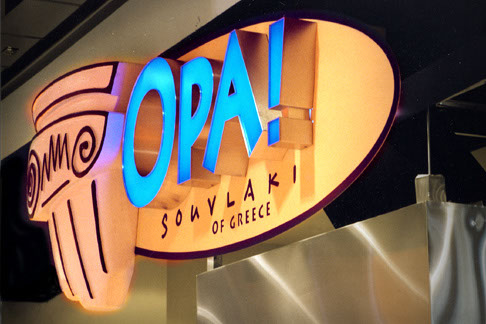 Cabinet Signs
It can be challenging to convince customers to look at your business—especially if your storefront is partially blocked or not in a convenient location. Luckily, cabinet signs can be utilized on your building OR on a monument base to put your name "in lights" in the best way possible. It will be hard for anyone to ignore your shop, restaurant or other business with the right sign in place.
A few of the lightbox cabinet signs we offer are:
Pole Signs – Using a lightbox sign on a tall pole will make it easier to see your shop from a distance. These can even be used on highway exits to boost the visibility in this manner too.
Building Signs – An attractive building sign can be your best marketing tool. In general, these are used on the front of a building, but you may consider them on the side or other are too.
Monument Signs – A monument sign is a great way to display a cabinet lightbox. These are durable, attractive and offer plenty of sophistication.
Signcraft Studio proudly serves Acton, Boston, Lowell, Westford, Littleton, Concord and other areas in and around Middlesex County, Massachusetts. Feel free to contact us at [email protected].